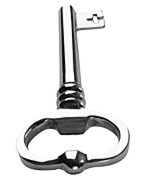 Your privacy is important!
We respect and protect the privacy of our customers. All customer information that is provided to us will be used only to process orders and/or to contact customers regarding orders or customer service inquiries. Customer information will never be shared with third parties.

Occasionally we have special promotions and send out newsletters. If you choose, you may 'opt-in' to having these sent to you when you set up an account.

Security
Your confidential information and transaction information will be secure when you place an on-line order on our site. Our shopping cart automatically accesses our secure server. We utilize the very latest in encryption software, which protects you throughout the ordering procedure.